Recent Posts
11
« Last post by Ricky_26 on Yesterday at 09:58:49 am »
I'm interested if any space
12
« Last post by Ricky_26 on Yesterday at 09:56:24 am »
Count me in please
13

I know some people may have seen this, but this has to be the best Kimi Raikkonen interview I've ever seen. He actually came out his shell... slightly

Its a beautiful video
14
« Last post by NPyne_35 on Yesterday at 09:09:34 am »

I know some people may have seen this, but this has to be the best Kimi Raikkonen interview I've ever seen. He actually came out his shell... slightly
15
« Last post by MANTA73 on August 18, 2017, 11:42:28 pm »
Hi All

I've been thinking of starting a Late night Fun League, as F6 has moved to Thursday and all other leagues are full!

It will be a 5 lap, no contact, sprint race and 50%, full contact, main race. Both have 1 shot qualy. 5 lap league and 50% league.

The season will follow the official calendar in season and random out of season.

It will either be 11-12pm Friday, Saturday or Sunday (uk time) depending on interest and which is best for racers.

If you would like to join in, please reply with which day, time and team.

Thx Gaz
16
F4 grid finalized for coming season!
After the recent random team draw for the F1 2017 era, there was a short window of opportunity for the teams to poach drivers for the new season.

McLaren opted for the veteran/less experienced combination again that worked so well for them last season with former F1 champion BlueMosquito partnering zGenetiikz while the two men who won them the constructors championship in MrGrumpy and Musical Venom head over to the now Renault powered Torro Rosso hoping to repeat the team success with the junior Red Bull team and for one of them to bring the drivers title home.

Reigning F4 Champion WarrenHague started with a seat at McLaren but opted to join the rising Haas team who had good results during the F1 2016 era and will hope they can deliver a car that helps the world champion retain his championship but with the quick DaveJaVu overdue for a win, some say they will start the season as favourites for both titles.

Mike's long association with Ferrari came to an end but retains his partnership with BWClyde as they represent Red Bull's challenge this season while former F4 Champion F1WWFC_07 and SirSpud reunite in Red at Scuderia Ferrari. Speaking of reunions, another former division champion in Craig Pinchbeck returns to the division after a season absence to team up once again with PSGL founder Tejuaar but while being well known for their drives in the Silver Arrows they will be racing at Williams a team with solid race winning credentials after recent seasons.

Arguably the best driver on the grid yet to taste victory, Cheater-Cheater has a fresh start with the Sauber team with lfc4life joining him after his spell last season at Red Bull as potential dark horses while Force India continue the theme of potential dark horse challengers with the new team of Frisostolk & Larsgaming123 driving the easy to spot pink cars.

flyingfrome & ijsimo head to Renault, the most successful team of the F1 2016 era in this division having won the constructors championship twice out of three attempts with various driver combinations in bullish mood to go better after coming close to taking both championships last season while PSGL legend Webcam and the unknown quality of Miles-22 will be hoping Mercedes can put behind their dreadful Season 3 where their once competitive car was dogged by reliability and performance issues.

Pre-season testing is not far away, stay tuned as we get news from the team launches with Torro Rosso first to launch their F1 2017 challenger earlier in the week!
17
« Last post by BigC_019 on August 17, 2017, 11:01:51 pm »
Well hopefully they've fixed the tyre glitch where you get a DSQ for not using a certain tyre when you did and everyone's T300 wheels FFB disappeared mid-race on a beta social -- so they better fix that haha
18
Musical Venom Damon Hill announced for F1 Broadcast team
League racing rookie turned racing regular on the track during PSGL's F1 2016 era and members of the paddock also came to know the unintended Damon Hill impressionist for his sometimes blunt commentary in various races and divisions across PSGL during that time, particularly Formula Performance when he oversaw the madness of the eight driver title decider in Season 2 of that period.
Clearly his efforts did not go unnoticed and despite the broadcasting greats of Michael Owen, Harry Enfield, Cheryl of X-Factor fame and James "Is That Glock" Allen all being strongly rumoured for the job the F1 admin team decided to go for someone cheaper and hire Musical Venom for the role instead. To promote the new F1 season, the English Born Italian stallion spoke to the press after driving the 1996 Williams F1 car that he didn't win a world championship in.
His first interview didn't go to plan.
After he was thrown out, Venom spoke again and this time his thoughts for the season.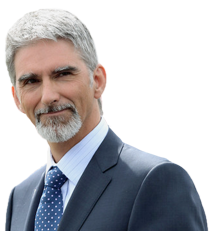 "Its exciting isn't it? Real exciting. We've got some of the best drivers PSGL has ever seen from the past and present as well as stars of PSGL's future ready to make a name for themselves this season. The new 2017 cars are a totally different beast to the last few eras of PSGL and with that in mind I believe we will see the quickest laps ever in PSGL history when it comes to qualifying and the fastest laps.

Its a real shot in the dark to predict who is going to win the title this year, its a very open field full of quality drivers, its a top class grid. Some would say you can't look beyond the seven time champion making his return to the grid and BigC with his reputation and success would be favourite for many. Sometimes though, comebacks don't go to plan as another seven time champion would testify to. Something certainly that JackLacey will be hoping for as he defends his championship that was so well deserved for him last season.

Getting to the top of the mountain is a tough task, staying there with everyone wanting to pull you down to crash back to earth is harder still. The same is true of motorsport, when you are the champion there is no greater pressure when you have not just your team mate to win against but every single other driver on the grid wants to beat you too and steal your crown and I am very intrigued to see how the new champion copes with that.

When you have drivers such as JackLacey plus the reigning double F2 champion from F1 2016 in Gamer Da Best, Shortbread, Nickpyne, Taimurazeem, the rookie sensation PzalanHUN and the Race of Champions winner Paudie mixed in with PSGL legends like Irun, BigC Faunus how can you not look forward to seeing these guys go head to head with these 2017 spec speed machines?

The new type of F1 car will require an adapted driving style required to cope with the higher cornering speeds and potentially more difficult conditions to overtake because of the wakes created by the lower wings. These conditions could see someone who wasn't quite there in the 2016 era find those new cars perfect for them and rise up unexpectedly in the new campaign.

We also know that with the new Simulation damage in place, the margins for errors will be even smaller out there than they already were but given the quality of the drivers in question here, I am confident we won't see too many incidents.

It could take at least three races before we see a pattern of who has adapted the best to the new regulations during the course of the 14 races but I am honoured that I was asked to be the man to commentate PSGL's premier racing division for the season to come and will do my best to make sure I catch the best of the action.

The season is going to be fantastic and for PSGL it all begins again in Bahrain. I'll see you all there with the best seat in the house for what I hope is great on track entertainment.

Good luck to the grid. Cheers. "
19
« Last post by KeelanR10 on August 17, 2017, 10:29:24 pm »
1.Renault
2.Force India
3.Williams

I don't really mind what teammate I have
20
Tiametmarduk has put up some preview videos on his channel

Career mode has some neat attentions to detail. For example between sessions in the background you can hear the support races going on. Again not really important but small details like that are needed for immersion.

Career looks more to it than last time, fingers crossed they nail the multiplayer stability too.